We sincerely apologize for the lack of updates and content of this wikia.
However, I now have quite some free time to work on this project. 
You may now expect at least 1 girl's page getting an update everyday. 
This however does not include the help from all you guys. I can't do this alone. 
I'll need help from all of you. Please, lend me a hand.

- Hachi8Eight, 05.23.16

I shall also be helping out on the wikia with coding and making templates. 
Feel free to contact us at anytime for help.

- Dnemisis, 24.5.2016

WELCOME TO THE DRIFT GIRLS WIKIA
Please note, this is the *unofficial* wiki for Drift Girls and is a current work in progress. 
Help building this is appreciated!
WHAT IS DRIFT GIRLS?
Drift Girls is a racing game for iOS and Android devices, and was released on June 9, 2015 by Toast USA and NHN BlackPick.
Drift Girls is the first mobile app that introduces both racing and a dating simulator into one! These two aspects go hand-in-hand and create a seamless transition in the gameplay, in that girls directly affect the performance of cars during races, and cars have a mild effect on how well dates go.
Race to become the best drifter in the city, or show the skills you have against real people in World Tour. However, racing isn't the only thing that is allowed in the world of Drift Girls. Cute, beautiful, and smart girls are waiting for you to come and sweep them into a date.
EXTERNAL LINKS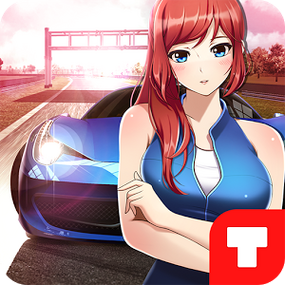 Photos and videos are a great way to add visuals to your wiki. Find videos about your topic by exploring Wikia's Video Library.